"Archives tell stories"
How true that seemed when I visited Hackney archives along with other members of the Raw Materials: Textiles steering group. This was our first visit to a local authority archive, and what a rich source of stories, narratives and perspectives were on offer. Hackney Archives and Local History Department collect, preserve and provide access to records that contribute to Hackney's socio-economic and cultural identity. They are the official repository for the historical records of the London Borough of Hackney formed from Hackney, Stoke Newington and Shoreditch records, including council minutes and reports. Their reference collections provide contextual information about the local area and its residents with the oldest record dating from 1356.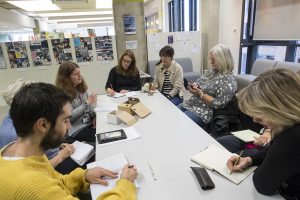 Our brief is to research the textile industries on the Lower Lea Valley from mid 17th century to mid 20th century, a very broad brief that includes not only textile manufacturers but also the garment industry. With a careful introduction to the types of catalogues held and the search tools to help access the records, our archivist Elizabeth Green introduced us to the collection. This is when it got really interesting: the O.S. maps from 1870, the historical maps from 1356, the huge picture database of Hackney streets, the Trade and Street directories dating back to 1822. It was hard to know where to start.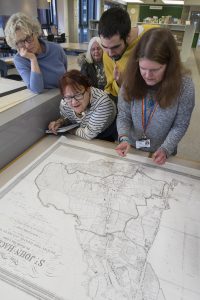 But what really captured a lot of our imaginations were the documents relating to the trade unions and the employment practices and rights of the workers, particularly the women. One report I read highlighted how 'the informal economy provides the flexibility of labour required in the absence of protective legislation'! A continuing theme over hundreds of years it seems.  My hero was Sarah Wesker who led strikes across a number of garment factories from 1926 to 1930, in order to improve the employment rights of women workers in the garment industry.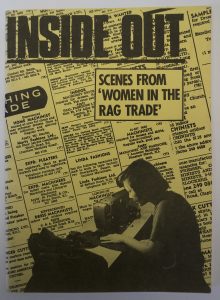 Although we only had a few hours at the archive the hunger for more stories will draw us back. The archives provided us with the evidence of activities in the area but even more reflected the stories and passions of individuals and communities of the Lower Lea. They increased our understanding of the importance of place in the identity and culture of the people of this area. The journey has only just begun.
Hackney archives are open to the public
 #RawMaterialsTextiles