It must be admitted that the approach to Valence House is not very promising. It lies in that belt, which surrounds London and most other British cities, of endless and rather bland streets where there is no particular reason to be a visitor.  Dagenham, however, turns out to be so much more than a nondescript suburb. Originally a 14th-century manor house, Valence House was once the home of generations of the Fanshawe family and sits near the site of an ancient Abbey. Before the current housing estate was built up around the House, leaving it in its parkland oasis, the area was still rural—all fields and villages.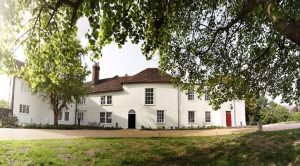 Barking Abbey existed from the 6th until the 16th century when it was demolished during Henry VIII's rampage of dissolution.  It had been one of the largest and wealthiest Abbeys in the country, housing nuns and monks at different times. Valence House Museum has some relics from the Abbey, including many that hint at its intriguing textile-related legacy. In the Dark and Medieval Ages, nunneries were often a place of refuge for women who needed an alternative to marriage. However, this did not necessarily mean that these women wanted to leave all their worldly wealth behind them. 7th-century Barking Abbey nuns wove their own cloth but were also notorious for weaving real gold thread into their habits. They were admonished by the Venerable Bede for such vanity. We can now only imagine in what form these golden vanities were integrated into their habits—threads certainly suggest that such luxury was not isolated. Perhaps, they were subtle golden glints, or else full-on bling.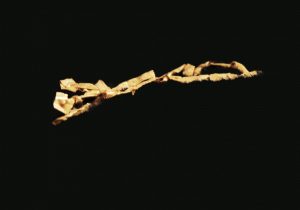 Sometimes you come across an object that is so meaningful and has such an impressive provenance that it leaves you feeling a little star-struck. A modest object in a glass case had such an effect—Mahatma Gandhi's weaving loom. The loom, once used by one of the greatest leaders and peacemakers of the 20th century, was given to his friend Muriel Lester. Muriel was a London-born writer and international campaigner who herself left a considerable legacy by founding community centres in deprived areas of the East End, including Kingsley Hall in Bow. She had visited Gandhi in India many times, and in 1931 when he travelled to London he stayed at Kingsley Hall for three months. This unimposing and precious object tells the tale of Gandhi's personal practice of weaving which he developed while he was a prisoner of the British and maintained as a symbolic gesture, encouraging his countrymen and women to spin their own cloth rather than buying imported fabric. Gandhi left this portable spinning loom to Muriel, and it currently lives in a case at Valence House.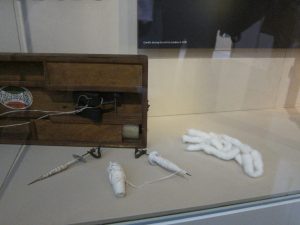 Valence House is so-called because of the original Agnes de Valence of 1291. No part of the original building remains but the present house dates from the 14th century. It has been built and rebuilt since, with many rooms and areas from different eras and recent decades still intact. The Fanshawes, a notable family who lived at Valence house for generations, have left a very fine collection of portraits behind, documenting a treasure-trove of costume and textile history. Past lives often seem full of almost fictional eccentricities, and the Fanshawes had their share of contributors. Richard Fanshawe (1608-1666) was a Universal Man, a great intellectual and innovator who travelled widely in Europe, with his wife Ann and several children in tow. Many of their children did not survive the precarious travel of the day and were buried, scattered abroad. When Richard also died abroad, Ann returned to England with her surviving children and Richard's coffin, which rather gruesomely had a glass window so that she could check his face. While this tale may have nothing to do with textiles, I couldn't possibly not mention it!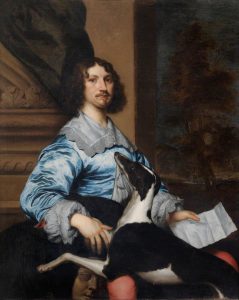 Many traditional craft items don't survive long enough to be left to museums as they are not as valued as posher items. Valence House has a frankly beautiful and intricate 19th-century farmer's smock, in what looks like wearable condition. Fortunately, the smock was treasured and kept by a local family and then donated, leaving another clue to the times when the area was largely rural and agricultural.
One of the difficulties that have emerged while researching for the Bow Arts' Raw Materials: Textiles project, is resisting getting distracted by the many other fascinating facts, contexts, characters and industries that get trawled in with the broad sweep of research. While it is certainly a pleasant and interesting problem to have, we were able to add more threads to our research into textiles and jute manufacturing in the area before all the house building proliferated.
The archive itself springs from enlightened local Gerard O'Leary, who started buying collections and artefacts from local families in the 1930s. His forethought, enthusiasm and innovation in library services have left a wonderful legacy in the survival of Valence House.
http://valencehousecollections.co.uk/