Leave a Comment
Blog written by Tasnim and Imad, Year 10 Students from School21 who researched and devised a workshop and tour.
Myself, Tasnim, and my colleague Imad (GCSE students from School21) have been working hard with Bow Arts as apart of our Work Experience, investing our time to support the Raw Materials Project alongside Karen (Raw Materials Project manager) and Lydia (Bow Arts Education Project Manager). In the last few months we have been working to create a workshop to raise awareness of the River Lea and the heritage of wood around Stratford. After much thought, drafting and crafting, we believed that the best way to raise awareness was to actually visit local sites and thus we  planned for a tour around the River Lea.
On 18th January 2017 we held our workshop with Year 4 children from School21; we started of from School21 and walked to various places such as, the Buildings Crafts College, Carpenters Road Lock and the Olympic Park. In each place we conducted a specific activity which corresponds to the places we visited such as sketching boats on pieces of wood and going to meet and having a lecture from the head of the Buildings Crafts College. Both the students and ourselves had a lot of fun and acquired a lot of new knowledge! Such as the origins of the Carpenters Estate and how wood affects our daily lives
The students told us some of the new things they learnt on their tour:
"I have learnt that you have different stages to create a masterpiece and people who make wood are called Carpenters", Jackie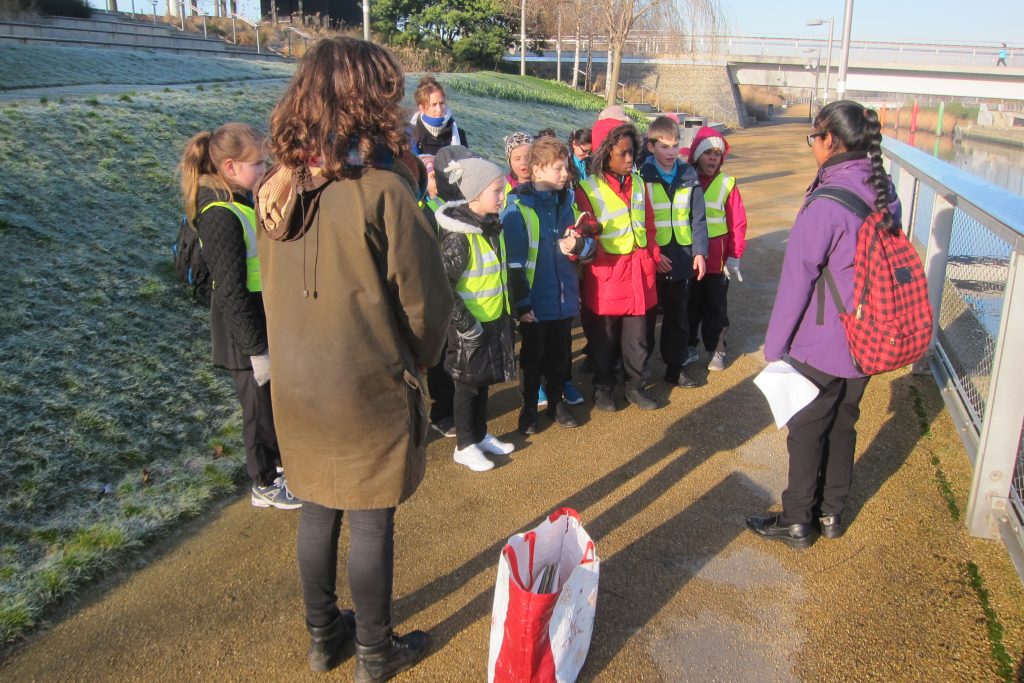 "I have learnt in Henry times they used stone cannon balls because they didn't know how to build metal", Aia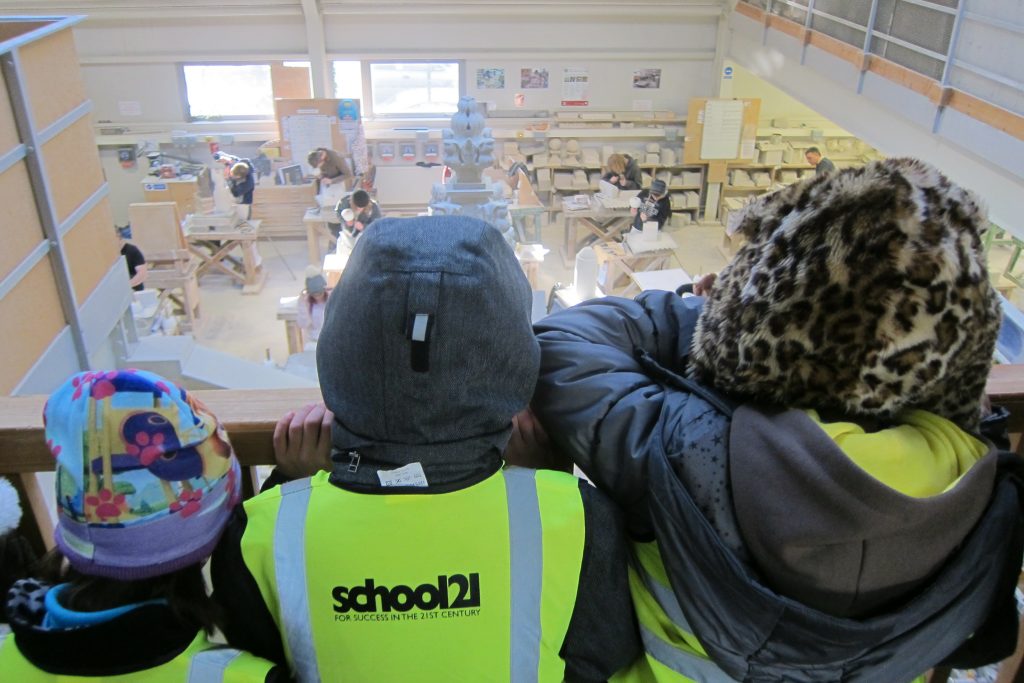 "I have learnt that wood could be carved in difficult ways. I loved the trip", Isabel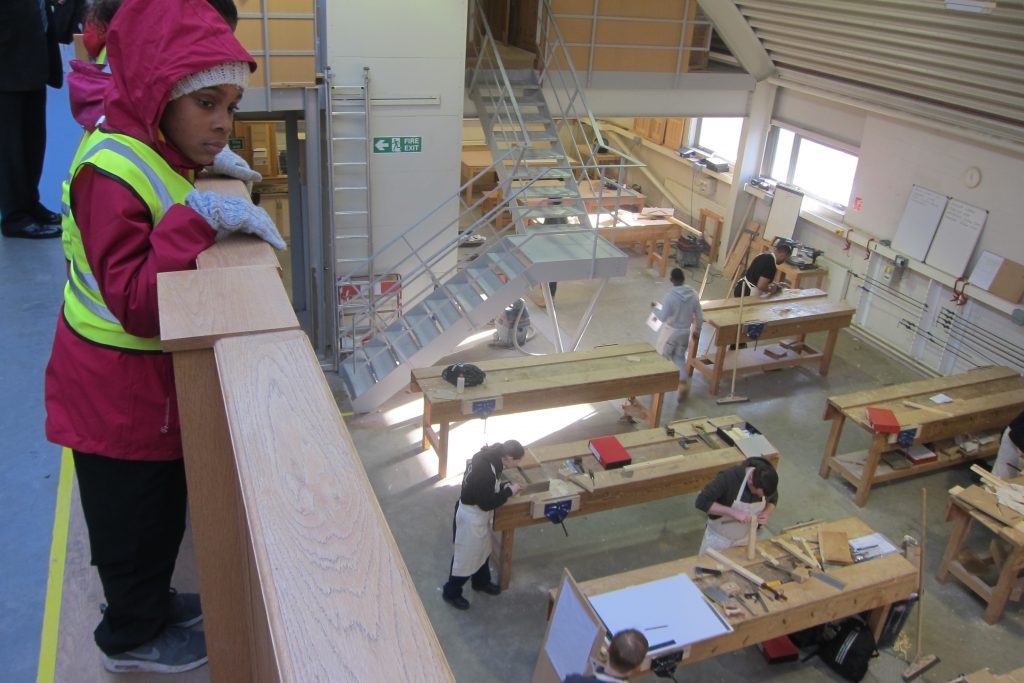 "I have learnt about wood and also boats"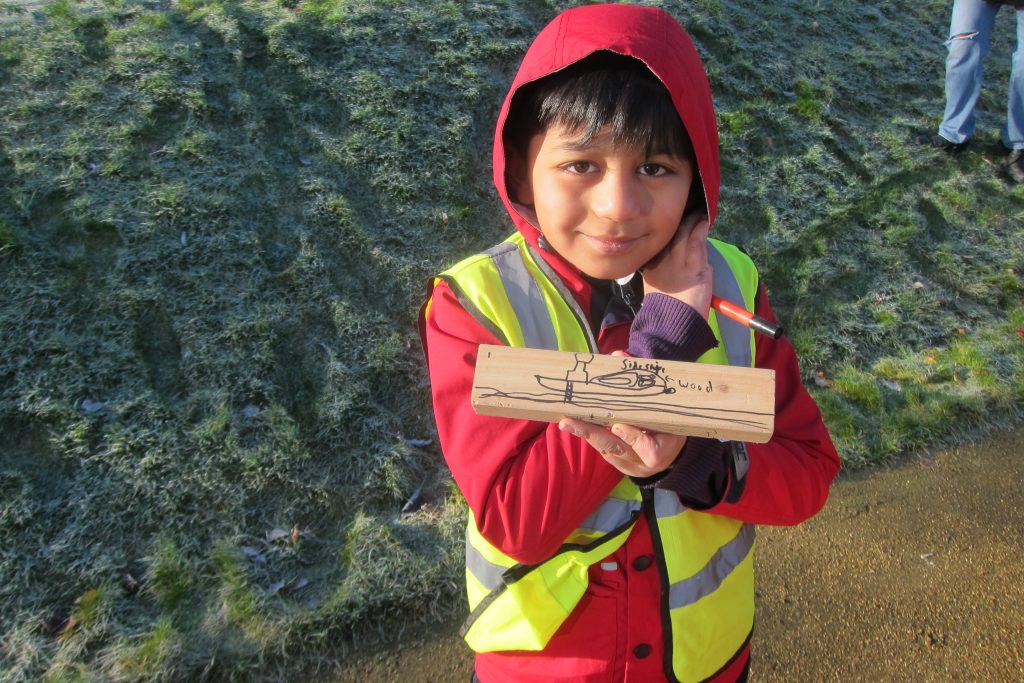 The workshop was a huge success and hopefully will be a memory both the children, Imad and I will remember.