Leave a Comment
Resident designer / maker Peter Marigold engaged with the processes of making that were used for the earliest plastics, and with the traces these processes leave on the finished object, in contrast to the often unfathomable methods behind mass-produced plastics today.
His final piece in the Raw Materials: Plastics exhibition was Semi-Synthetic, a series of cabinets with wood-moulded bio-plastic cladding.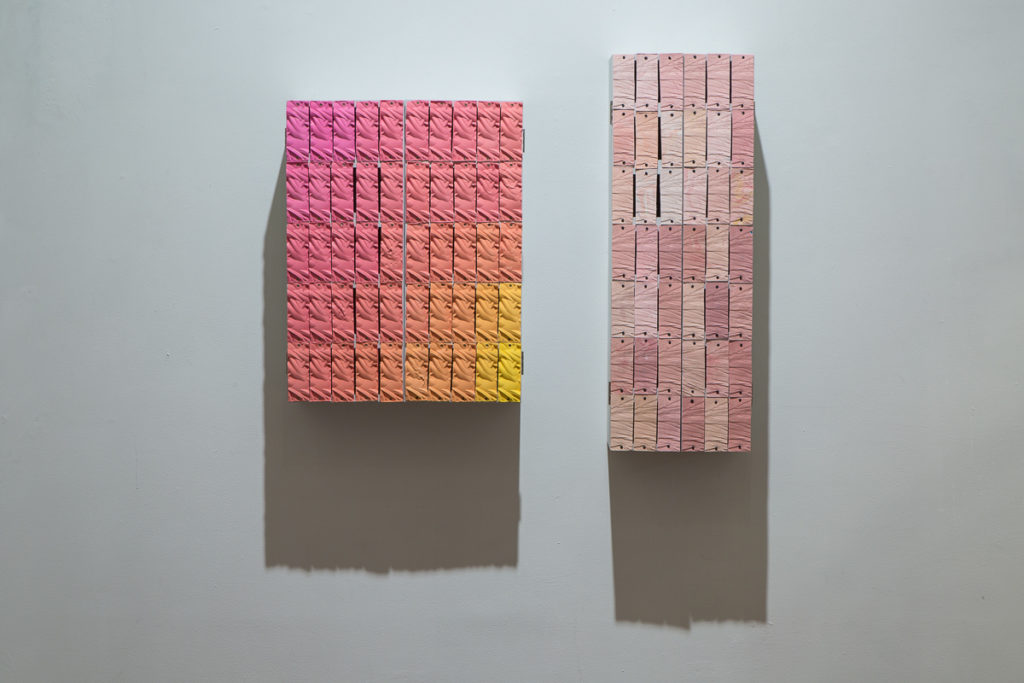 One of Marigold's interests in the story of Alexander Parkes and the evolution of the first man-made plastic cellulose nitrate was that "this plastic had been worked, kneaded and moulded by hand using processes that we can still simply comprehend". Parkes described himself as an artist. He was a proficient sculptor and, alongside his work on the chemistry of cellulose nitrate, he was responsible for the early mould-making and hand-working of the resulting material. This plastic is derived from vegetable / wood fibres and was worked in a similar slow way to a homogenous wood mass, with the known aesthetic language that went alongside this, such as carving, inlay and fretwork. Cellulose nitrate was anchored to its intended replacement of ivory, and was therefore applied in ways in keeping with past traditions. Other early plastics were made in colours and textures that mimicked further natural materials such as tortoise shell and precious stones.
Marigold aimed to bridge the natural and artificial worlds in the materials and processes he has used in making the Semi-Synthetic series of cladded cabinets. He created wooden moulds, with distinctive chain-sawn textures, and used these to form the potato-starch based compostable bio-plastic FORMcard. The repeated mass-produced nature of these tiles reflect the nature of the everyday plastics we encounter, despite being made by hand. His choice of colours is ambiguous, straddling the synthetic and the organic.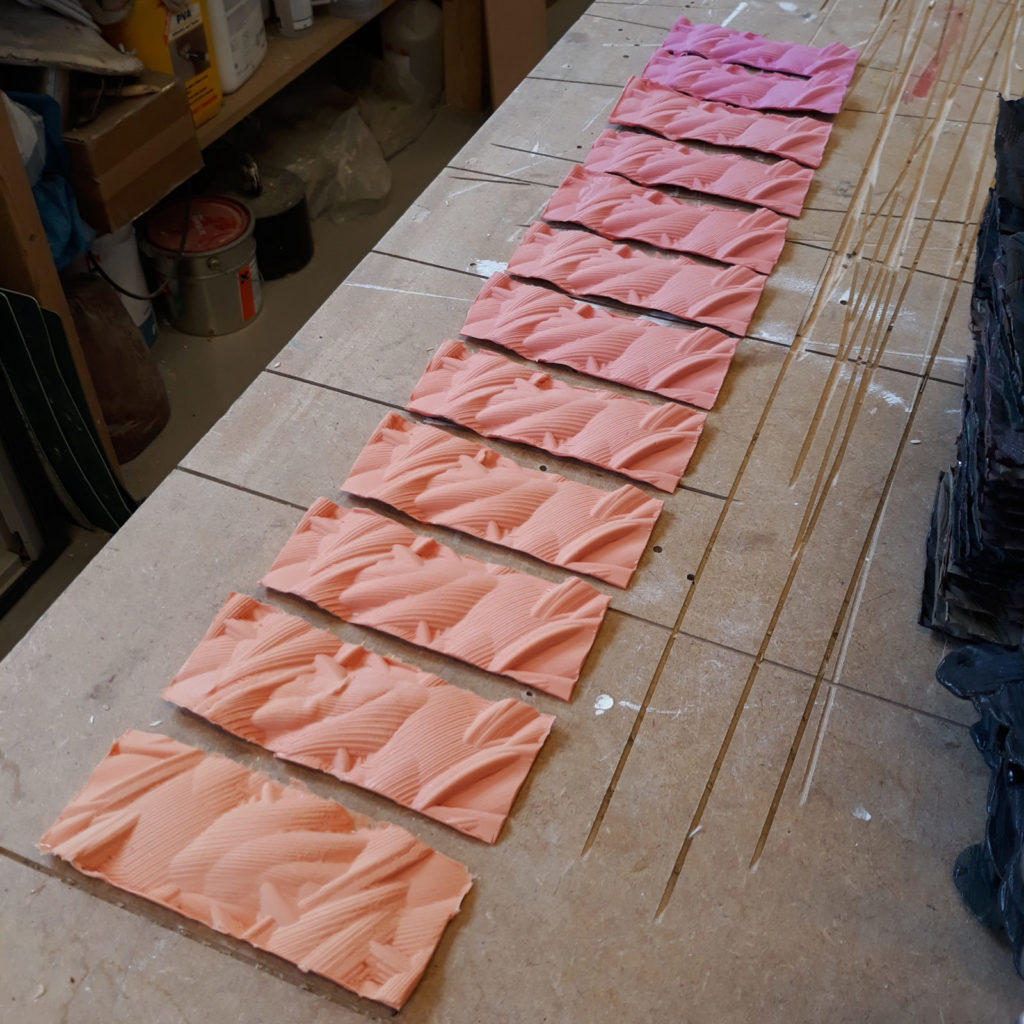 It is striking that given the current interest in bio-plastics, driven by urgent environmental concerns, we could be considered to have come full circle – to be connecting with the semi-synthetic origins of the first man-made plastic and its tendencies to degrade with time. In this way it seems fitting that Marigold, as founder as the FORMcard bioplastic business, is now based at the precise same location on Homerton High Street where the first British Xylonite Company factory was founded.
Peter Marigold is a designer and maker of objects. After completing the M.A. Design Products course at the RCA he established his studio concentrating on a wide variety of objects including furniture, products, interiors and also, now, software.Concurrently he is also the creator and director of FORMcard, a meltable bio-plastic product. petermarigold.com